Prototypes | Short and medium series | Mass series
Amada EML 2515 AJ - Punch press and laser combination
The EML 2515 AJ is the next evolution of AMADA's most popular laser/pointer combination machine. The combination of the versatile turret and unlimited shape cutting flexibility of a 3 kW fiber laser gives manufacturers the flexibility to innovate and work with their customers to create better part designs.

EML AJ also offers many advanced automation options to meet virtually any production need

Applications: Prototypes, Short and medium series, Mass series
Advantages: Turret storage, automatic loading & unloading, punch speed and laser precision, 24/7 production​
Materials: Steel, Aluminum, Stainless Steel, Pre-painted Steel, Galvanium Stucco Steel​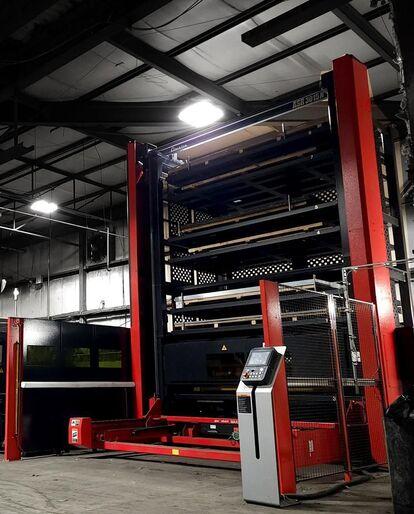 Millimeter precision for results of unrivaled quality in all your metal transformation projects.
Increase your productivity and optimize your deadlines thanks to our efficient and effective solutions.
Revolutionize your production with our advanced automation for smooth, uninterrupted processes.
Exceptional versatility to meet all your metal processing needs, whatever the project.