Custom metal bending service
Bending sheet metal
Usinage Laurentides puts at your disposal its latest generation bending machines and its 30 years of experience in metal bending and bending. We offer metal bending services and are specially equipped to meet your needs with precision. Thanks to our expertise, we are able to produce a variety of complex parts with specific angles, mass production and turnkey metal processing.

Our workshop has several state-of-the-art folding machines, offering a capacity of up to 300 tons and a length of 14 feet. We are specialists in metal processing for complex shapes for assembly and high quality finished metal products.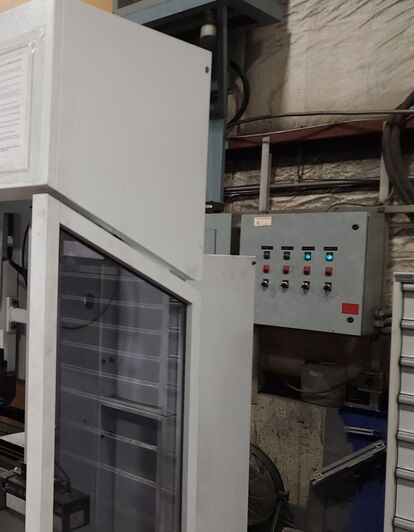 Title : Coaststone Press Brake Equipment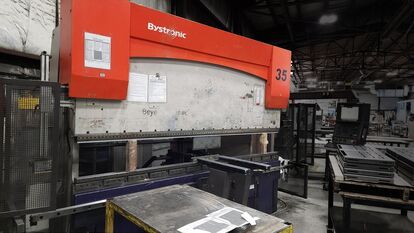 Credits : Bending machine Bystronic beyeler pr 150 ipc​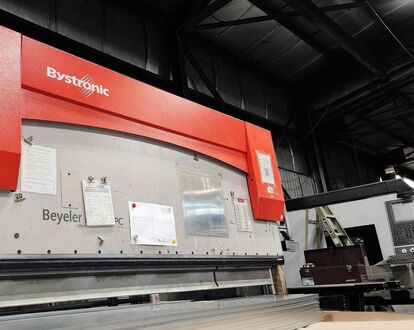 Title : Bystronic Folder Equipment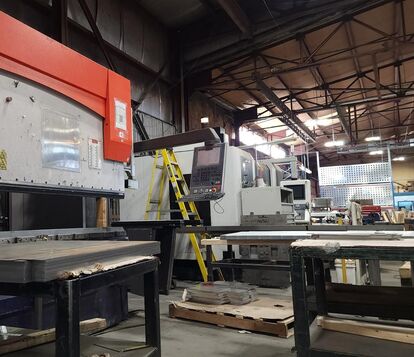 Title : Bystronic Folder Equipment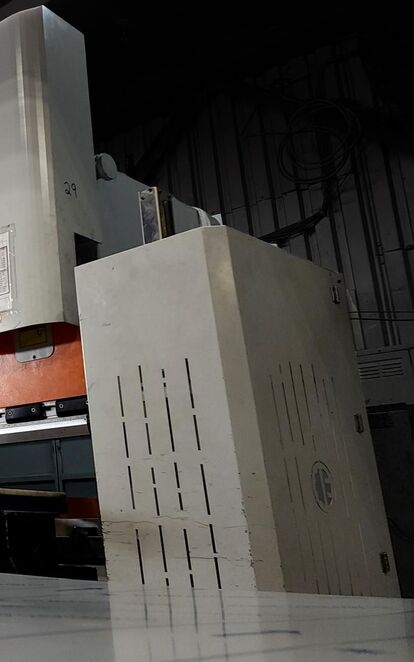 Title : Ermaksan Speed-Bend Pro 29 Press Brake Equipment
Credits : Ermaksan Speed-Bend Pro 29 Press Brake Equipment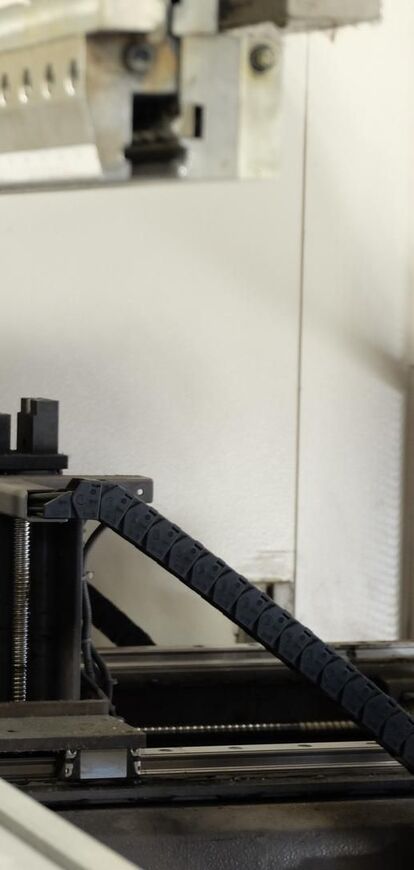 Title : Manufacturing of press brake equipment
Our sheet metal bending equipment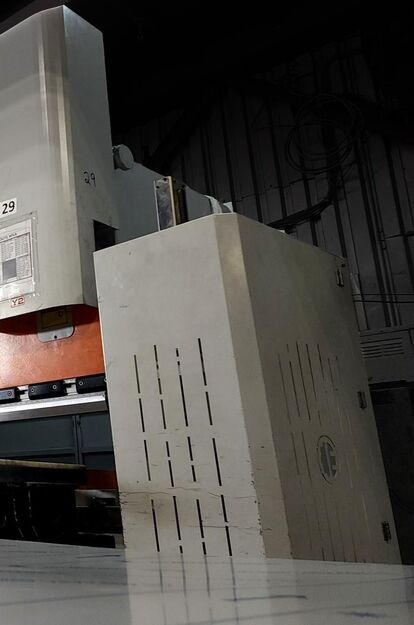 The different varieties of metal plies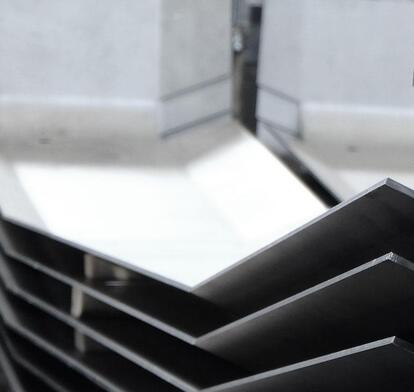 Les plis droits offrent une solution pratique pour créer des structures linéaires, des renforts et des pièces structurelles dans de nombreuses applications industrielles.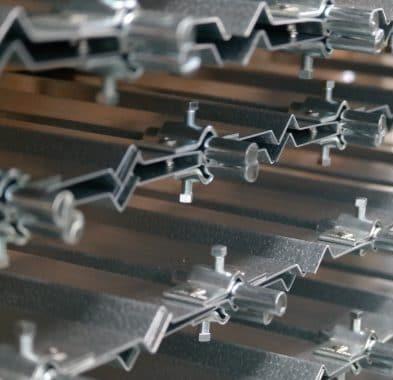 U-bends provide design flexibility and increased strength, making it a widely used bending technique in metal fabrication.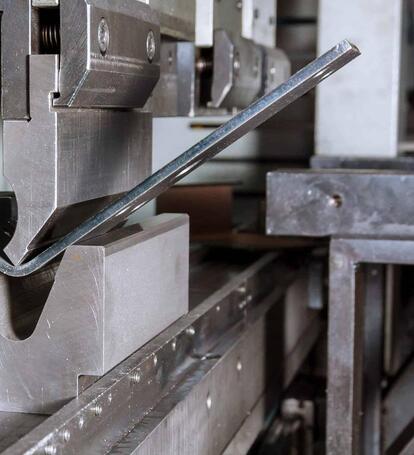 V-bends provide increased strength, attractive aesthetics, and design adaptability, making it a widely used bending technique to meet a variety of manufacturing needs.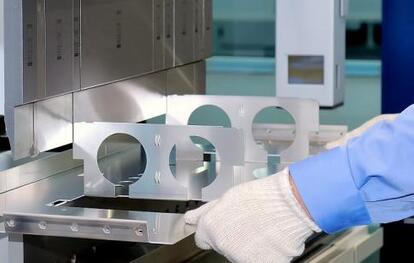 Intricate bends are made using specialized tools and machinery, as well as expertise in metal design and fabrication. They offer extensive design possibilities, allowing the creation of tailor-made structures, adapted to the specific needs of each application.
Complex sheet metal bending
Your Excellence Manufacturing Partner in Sheet Metal Bending
Solutions for your industry
Experts en transformation
Other metal transformation processes
Sheet metal bending frequently asked questions
Metal bending
Why subcontract metal bending to Usinage Laurentides?
Benefit from our know-how in assembling complex metal parts.
Modern equipment for precision folding, even in medium or large series.
Turnkey service, from design to final assembly.
360 transformation approach for innovation, plan improvement and cost reduction.
What benders do you use to bend metal?
At Usinage Laurentides, we use seven press brakes to meet your sheet metal bending needs.
Coastone Cone C15
Bystronic beyeler pr 150 ipc
Emaksan Speed-Bend Pro
What is the maximum thickness of sheet metal that can be bent?
Our experts are skilled at handling metal with precision, regardless of its thickness, ensuring a high-quality finish for your parts. We are able to bend metal sheets up to 14 feet wide.
What materials do you fold?
At Usinage Laurentides, we have the expertise to bend a variety of materials including steel. We are able to work with different types of materials, giving you flexibility in your projects.
Prepainted steel
Textured stucco steel
Stainless steel
Galvanized steel
Aluminum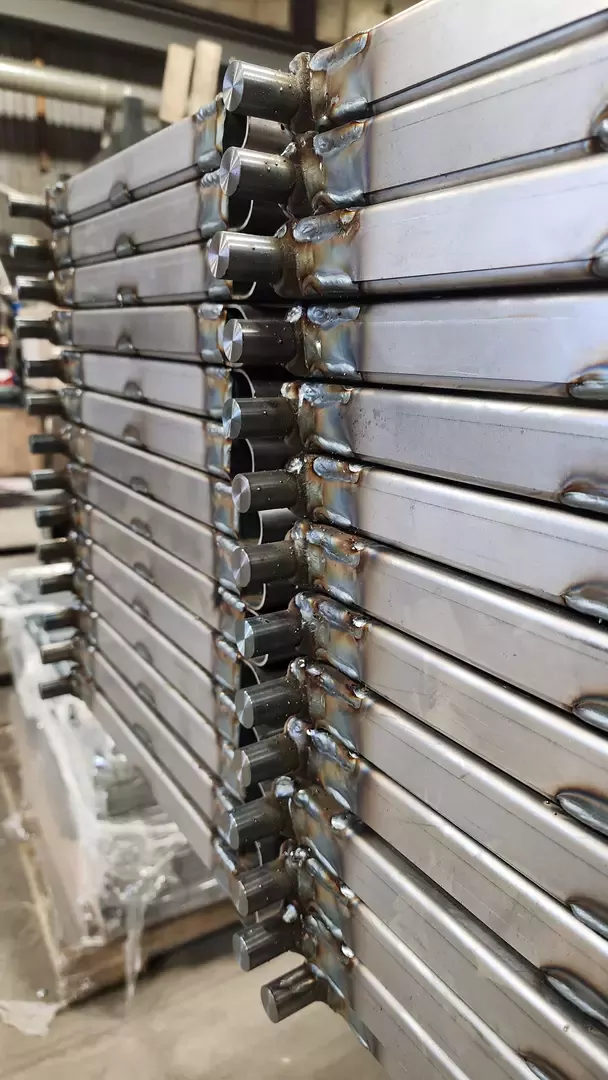 How to find the right supplier for bending sheet metal?
Get ahead : Don't wait until you have an urgent need to find a supplier
Prepare yourself : Have drawings, forecasts, evaluation form on hand
Communicate transparently : Share your issues and expectations.
Exchange frequently and keep in touch : The situation of one or other of the parties may have changed, production capacities may no longer be the same, your volumes may have changed.
Evaluate costs : Compare overall costs to unit costs
Be precise : Specify potential volumes and supply rate
Protect yourself : Complete a confidentiality agreement and sign a manufacturing agreement
Quels produits métalliques pouvez-vous plier?
Complex machined parts for assembly.
Bending of complex metal parts, including unconventional parts.
Manufacturing of finished metal products according to specific needs.
What is sheet metal bending?
Sheet metal bending is a processing process in which a sheet of metal is bent to form metal parts with precise angles. This process is used in many industrial sectors for the manufacture of metal products and assemblies.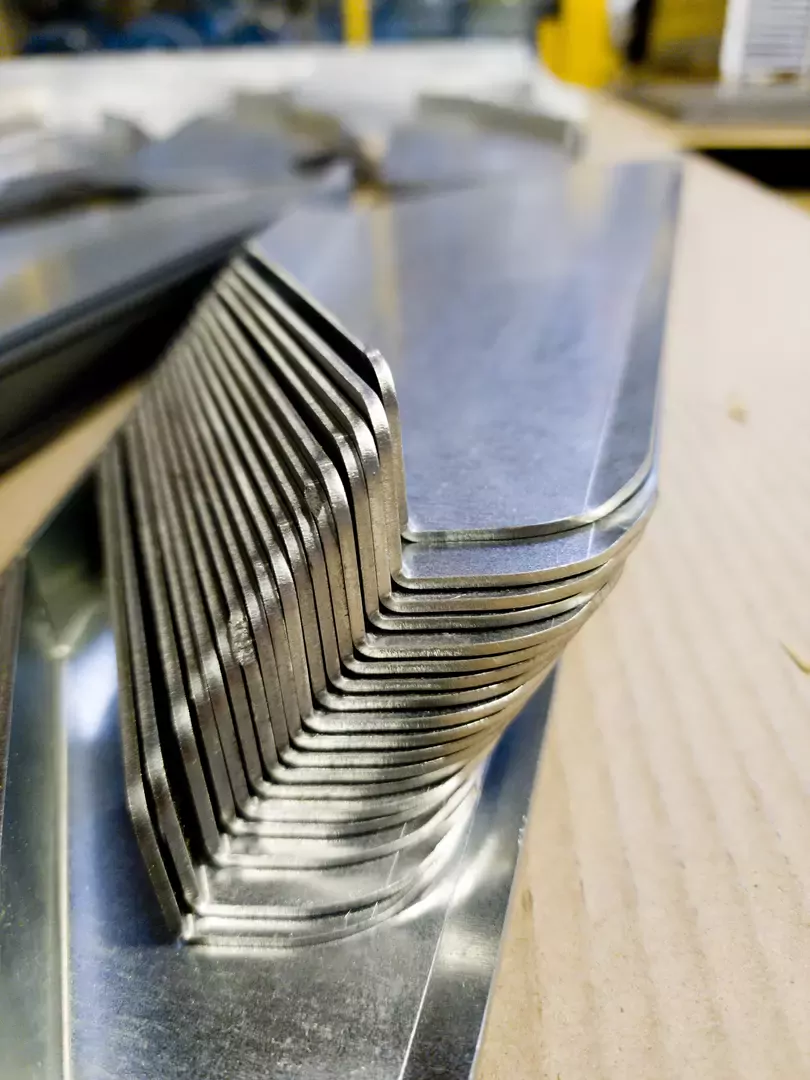 What are the advantages of bending sheet metal?
Versatility in terms of shapes and dimensions.
Press brake capacity up to 300 tons and 14 feet long.
What is the production capacity of Usinage Laurentides?
Usinage Laurentides has two factories totaling 40,000 square feet. This allows us to guarantee continuous production, day and night, meeting your needs for tight deadlines and large quantities.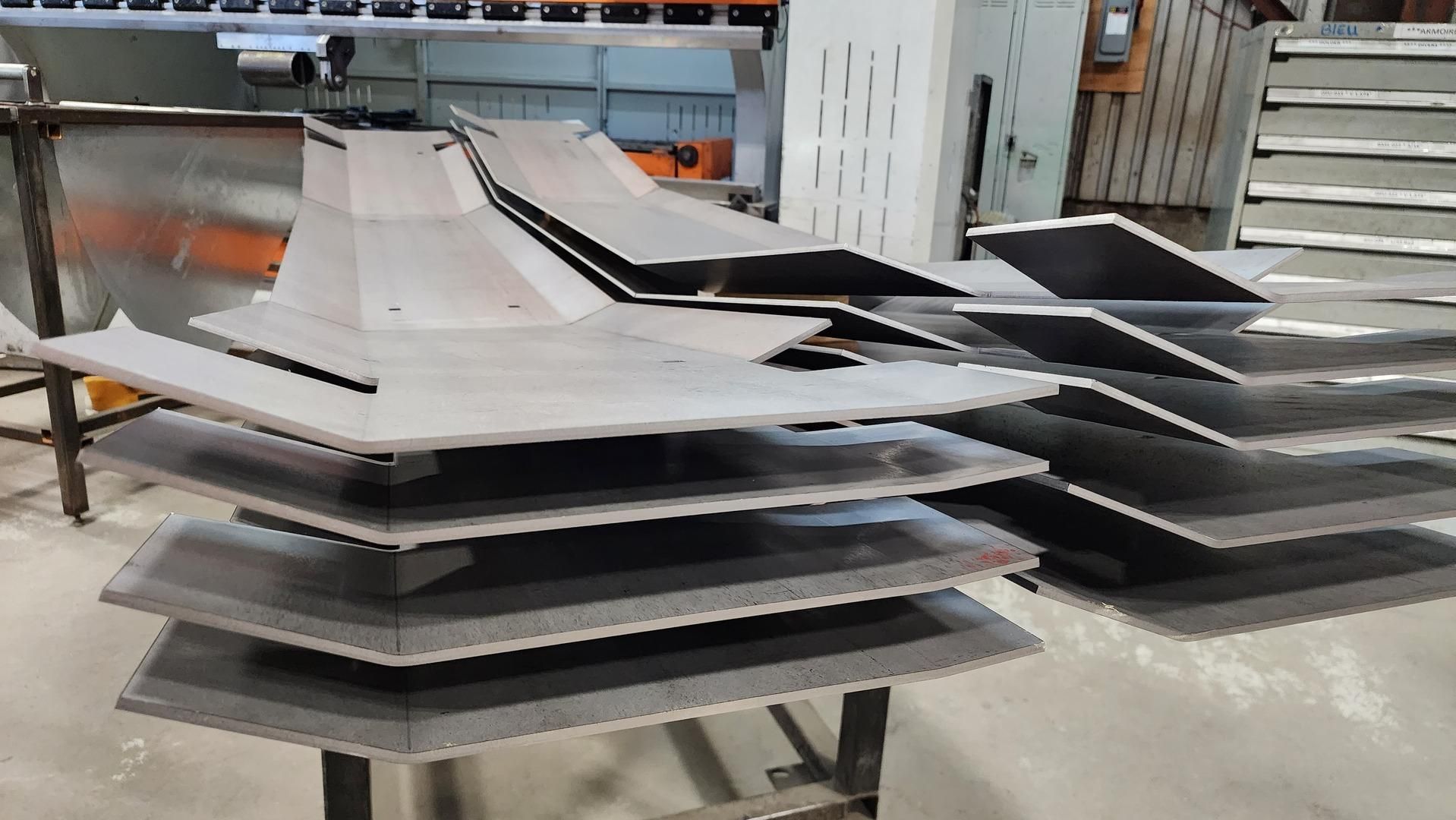 What are the metal bending methods?
There are two main methods of metal bending: air bending and strike bending. Air bending is carried out using our modern equipment, while strike bending is used for parts requiring greater precision.
What is the average defect rate in sheet metal bending?
Our average defect rate in sheet metal bending is less than 1%. We are fast and committed to quality and we use an integrated production system to minimize errors and defects.
Do you have historical data on failure rates during sheet metal bending?
Yes, we have historical data on failure rates during sheet metal bending. Thanks to our integrated production system, our machines are connected to our ERP and we follow a rigorous quality manual. Additionally, each product is inspected according to customer specifications, ensuring consistent quality.
How do you ensure product quality during sheet metal bending?
Validation of technical drawings before production.
Visual inspection at critical points.
Register of irregularities and non-compliance reports (RNC) if necessary.
Continuous commitment to quality and process improvement.
How do I get a quote for metal bending service?
To obtain a personalized quote, please contact us providing your project specifications, such as dimensions , quantities and specific requirements .
What is the role of bending tools such as punches in the manufacturing process of metal parts?
Bending tools such as punches are essential. They are designed to apply a controlled force to the material and create the desired bend. The different tool shapes and sizes allow for a variety of bends, whether straight bends, U-bends , V-bends or intricate bends .