Manufacture of custom metal parts
30 years of experience in manufacturing custom metal parts. Take advantage of turnkey support from prototyping to mass production.
Complex and custom parts
Finished products and parts intended for assembly
Prototyping and product development
Mass production
Title : Manufacturing of custom metal parts

Title : Amada fiber laser laser cutting equipment

Title : Fiber laser punch equipment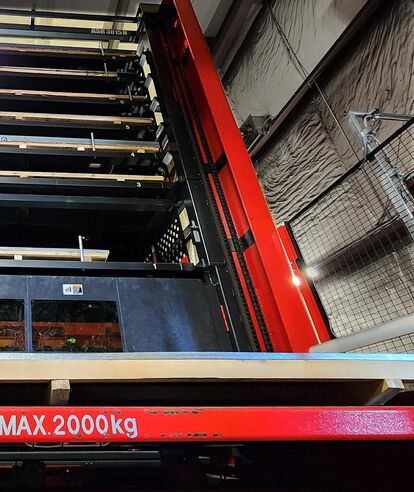 Title : Amada fiber laser laser cutting equipment
Credits : Machine d'assemblage Amada Ventis 3015 AJ Fiber Laser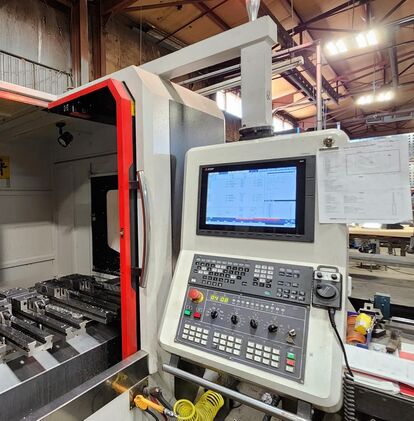 Title : High precision machining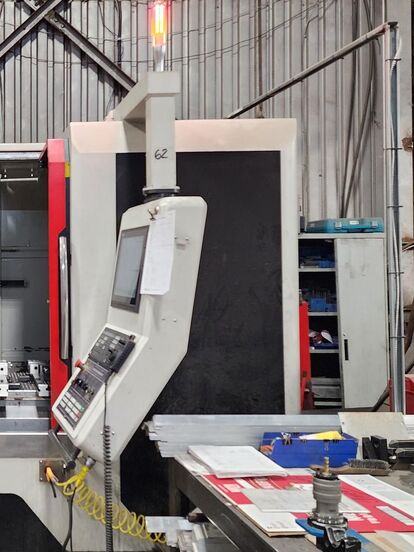 Title : High precision machining service

Title : Manufacturing Equipment Spot Welder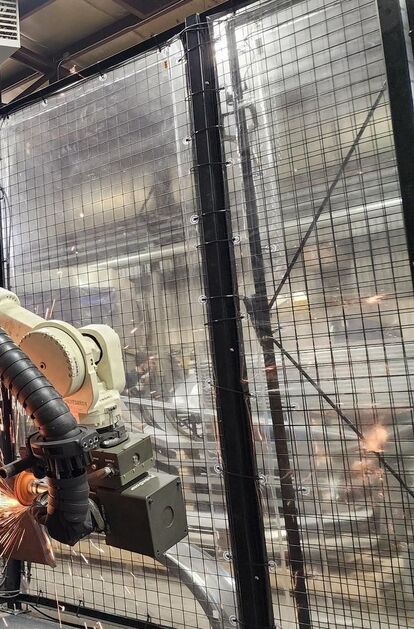 Title : Équipements Fabrication Robot Meleur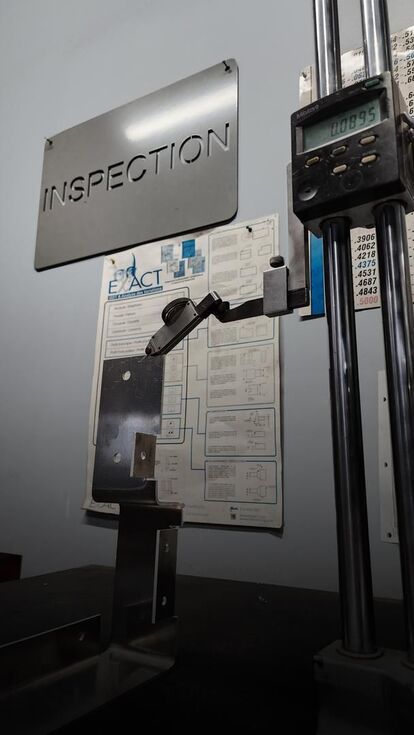 Title : Quality Control Department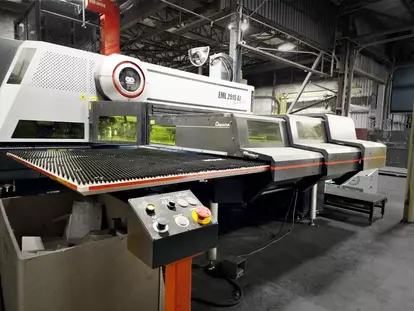 Title : Fiber laser punch equipment
Credits : Laser cutting machine and fiber Laser punch combo Amada EML 2515 AJ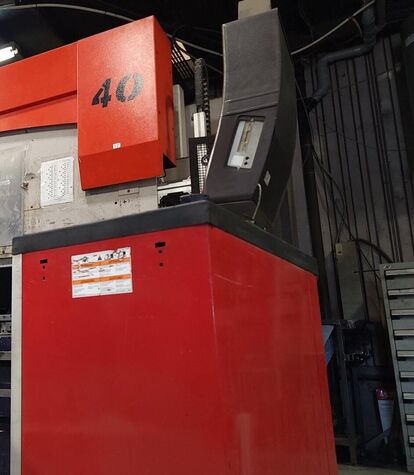 Title : Bystronic 40 Press Brake Equipment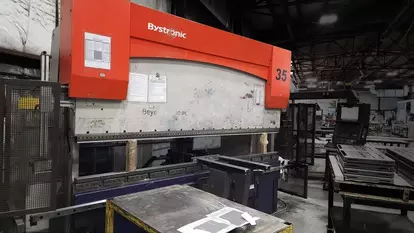 Credits : Bending machine Bystronic beyeler pr 150 ipc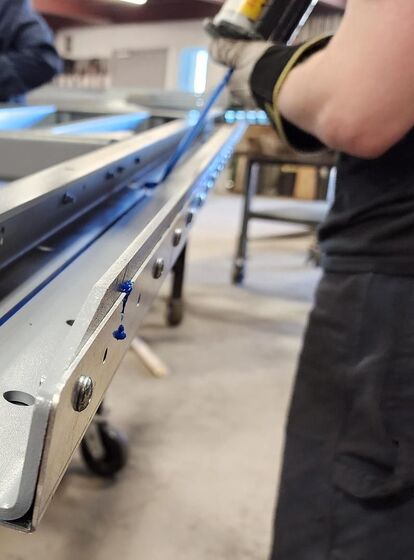 Title : Mechanical assembly service floor transport bonding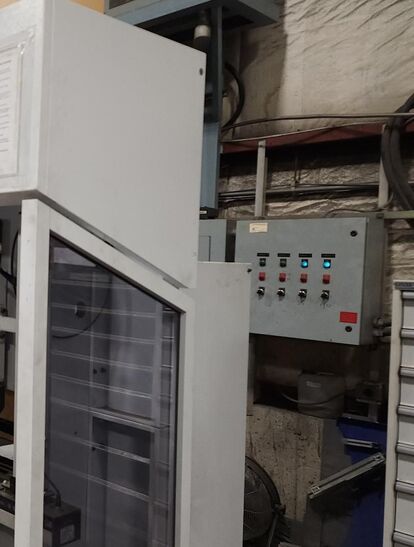 Title : Coaststone Press Brake Equipment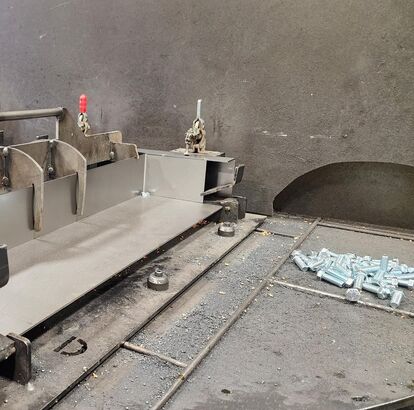 Title : RIG Equipment Welding Positioner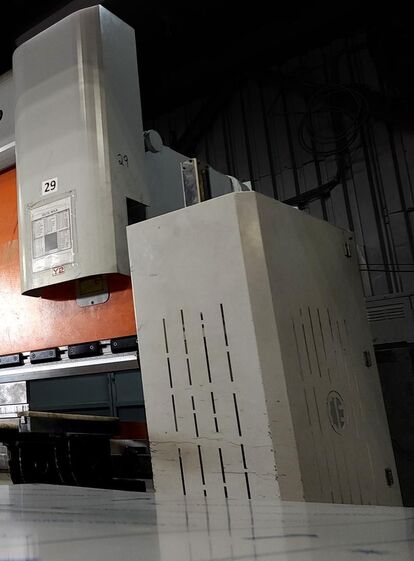 Title : Ermaksan Speed-Bend Pro 29 Press Brake Equipment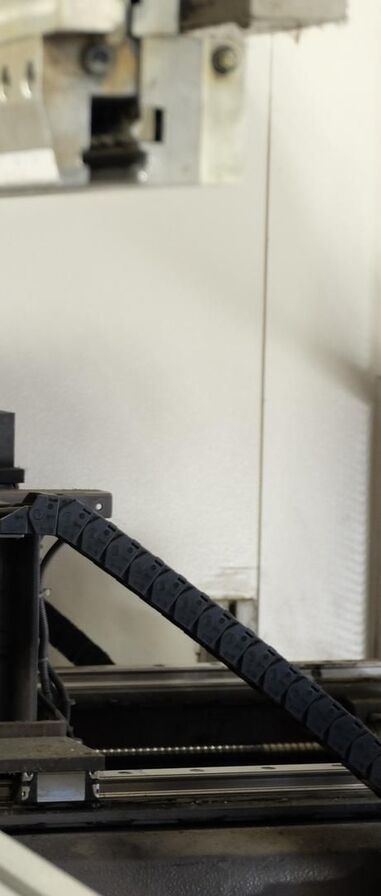 Title : Manufacturing of press brake equipment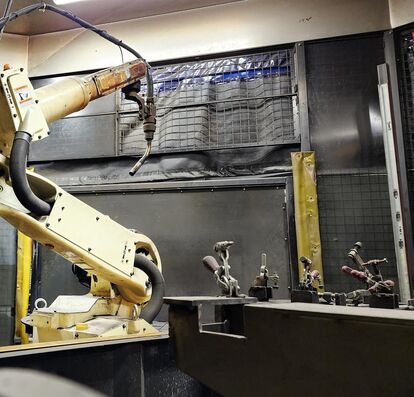 Title : Robot Welder Manufacturing Equipment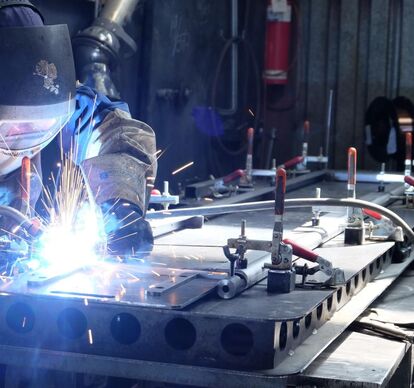 Title : Welder Manufacturing Equipment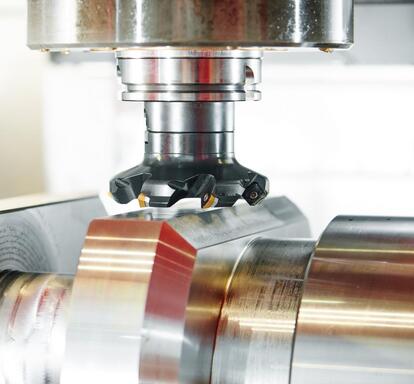 Turnkey metal parts manufacturing service
Parts prototyping
Before going into mass production, a prototype of the part is usually created. This allows the design to be tested and validated, potential problems to be identified and adjustments to be made if necessary. Some machine shops offer this service.
Supply
At Usinage Laurentides, we are committed to providing you with a reliable and efficient supply to meet your metal parts needs. With Usinage Laurentides, you benefit from a reliable supply, optimized inventory management and effective coordination with our partners.
Production
Our production department at Usinage Laurentides is supported by our two processing and manufacturing plants, which are specially designed to meet your needs efficiently and reliably. With a total of 30,000 square feet of production space , we have the capacity to meet the most demanding demands. Thanks to our state-of-the-art equipment and technical resources, we are able to maintain production capacities day and night. We have the capacity to meet your tight deadlines and your urgent needs. Whether you have short-term projects or large-scale productions, our team is ready to meet any challenge.
Optimization
Using our expertise and advanced technologies, we are able to analyze your current manufacturing process and identify areas that can be improved. Whether by automating certain tasks, optimizing production flows or using more efficient materials, we will offer you tailor-made solutions to optimize your operations.
Control the quality of the manufactured parts
Materials inspection
Before the start of manufacturing, the metallic materials (metal, stainless steel, etc.) used are checked to ensure that they comply with the required standards and specifications. This may include resistance testing, chemical analysis or other appropriate evaluation methods.
Process control
Throughout the manufacturing process, checks are carried out to ensure that the various stages are carried out correctly. This may involve dimensional checks, weld tests, precision measurements, etc.
Checking dimensions and tolerance
Custom metal parts must match the dimensions and tolerances specified by the customer. Precise measuring tools are used to check if the dimensions are correct and if the tolerances are respected.
Performance testing
Depending on the application of the part, performance tests can be performed to assess its strength, durability, functionality, etc. These tests may include mechanical strength tests, fatigue tests, pressure tests, etc.
Documentation and traceability
Rigorous monitoring of quality control processes is carried out by the machine shop, all stages and results are documented. This guarantees the traceability of the parts and provides precise information in case of later need.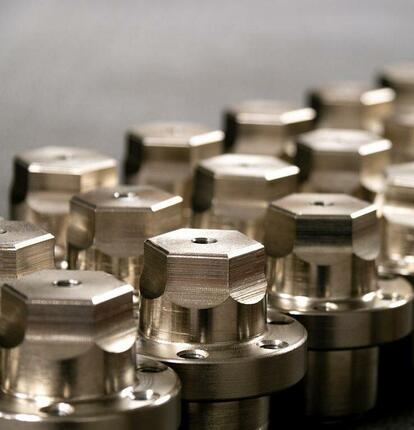 Manufacture of complex metal parts
Your manufacturing partner of excellence in the manufacture of metal parts
Metal parts manufacturing frequently asked questions
Fabrication
Why subcontract the manufacturing of custom metal parts to Usinage Laurentides?
Benefit from our know-how in manufacturing complex metal parts.
Modern machinery to manufacture precision assemblies, even in medium or large series.
Turnkey service, from design to final assembly.
360 transformation approach for innovation, plan improvement and cost reduction.
What equipment do you use for manufacturing custom metal products?
Benders: We have 7 press brakes, including the Coastone Cone C15, the Bystronic beyeler pr 150 ipc​, and the Emaksan Speed-Bend Pro​.
Assembly: Our assembly equipment includes an OTC FD Series 7-axis welding robot and a Techno Control machine for spot welding.
Machining: For machining we use the Mitsubishi Manford VL 1200​.
Cutters: We are equipped with the Amada LCG 3015 AJ, the Finn-Power C6 punching machine, and the Coastone Cone C15 for laser cutting.
What materials do you make?
We have the expertise to manufacture a variety of materials including steel. We are able to work with different types of materials, giving you flexibility in your projects.
Prepainted steel
Textured stucco steel
Stainless steel
Galvanized steel
Aluminum
How to find the right supplier for manufacturing metal products?
Get ahead : Don't wait until you have an urgent need to find a supplier
Prepare yourself : Have drawings, forecasts, evaluation form on hand
Communicate transparently : Share your issues and expectations.
Exchange frequently and keep in touch : The situation of one or other of the parties may have changed, production capacities may no longer be the same, your volumes may have changed.
Evaluate costs : Compare overall costs to unit costs
Be precise : Specify potential volumes and supply rate
Protect yourself : Complete a confidentiality agreement and sign a manufacturing agreement
What metal products can you make?
Complex parts intended for assembly.
Unconventional metal parts.
Finished metal products according to specific needs.
What is the production capacity of Usinage Laurentides?
Usinage Laurentides has two factories totaling 40,000 square feet. This allows us to guarantee continuous production, day and night, meeting your needs for tight deadlines and large quantities.
What metals are used in metal manufacturing?
We work with a variety of high-quality metals to meet our customers' specific high-end metal part manufacturing needs. Among the metals we use, we offer:
Steel 44W / 50W / HRPO
These types of steel offer excellent structural strength and durability, making them ideal for applications requiring structural strength.
#4 Stainless Steel / 2B Finish
Stainless steel is valued for its corrosion resistance and aesthetic finish. Finishes #4 and 2B offer different textures and looks to suit your specific needs.
Galvanized steel (G60 / G90)
Galvanized steel is coated with a layer of zinc to protect it against corrosion. The G60 and G90 options offer different levels of protection depending on the usage environment.
Pre-Painted Steel
Pre-painted steel is covered with a layer of pre-applied paint, providing both corrosion protection and an aesthetic finish.
Galvanium stucco textured steel
Galvanium stucco textured steel features a distinct stucco wire texture, adding a unique visual element to fabricated pieces.
Aluminum 5052 / 6061
Aluminum is a light and strong material, ideal for industrial applications requiring low density and good corrosion resistance. Alloys 5052 and 6061 offer specific properties in terms of strength and malleability.
What is the average defect rate in metal product manufacturing?
Our average defect rate in metal product manufacturing is less than 1%. We are fast and committed to quality and we use an integrated production system to minimize errors and defects.
Do you have historical data on failure rates?
Yes, we have historical data on our failure rates during metal manufacturing. Thanks to our integrated production system and connected machines, we are able to track and analyze this data. We also use an ERP system and a quality manual to ensure the traceability and conformity of each product. Additionally, each product is inspected according to customer specifications to ensure quality.
How do you ensure the quality of the products produced?
We implement several measures to ensure the quality of our products during the manufacturing of metal parts.
Validation of technical drawings before production.
Visual inspection at critical points.
Register of irregularities and non-compliance reports (RNC) if necessary.
Continuous commitment to quality and process improvement.
Experts en transformation
Manufacturing processes for metal parts