Entrust your custom metal cutting to Usinage Laurentides. Take advantage of our personalized service to obtain metal parts exactly according to your specifications. With our expertise and state-of-the-art equipment, we guarantee high quality results to meet your specific needs. Our CNC laser cutting service is offered with state-of-the-art equipment. It is used in many fields to precisely cut different materials. It uses a focused laser beam to make clean, precise cuts on surfaces, whether it's metal, aluminum, stainless steel, plastic or more. Our company offers this service across Quebec.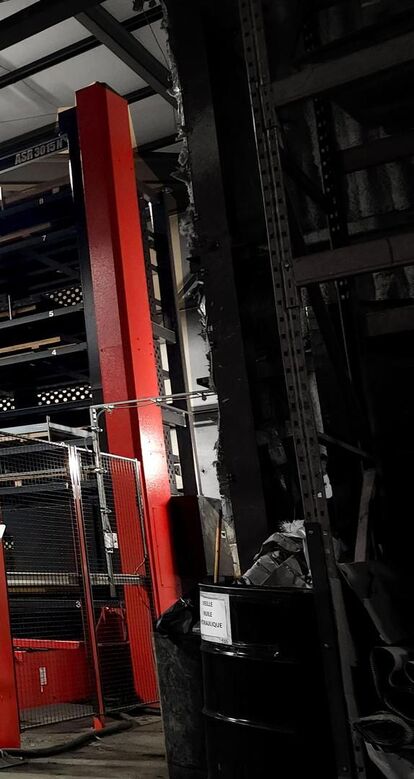 Title : Amada Combo
Credits : Amada LCG AJ laser cutting machine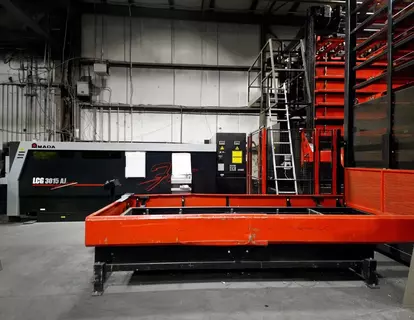 Credits : Laser machine Amada LCG 3015 AJ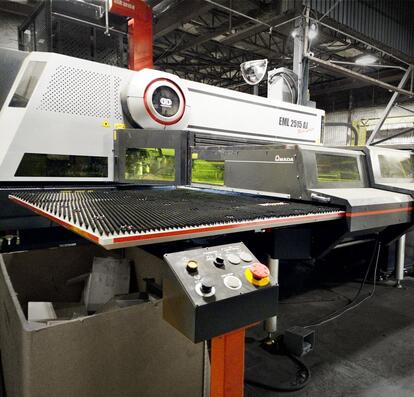 Credits : Laser cutting machine Amada EML 2515 AJ​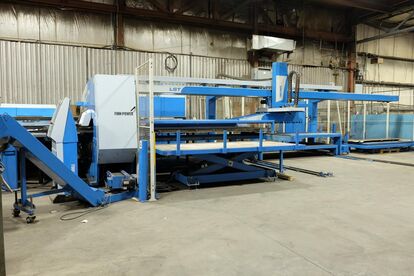 Credits : Punching machine Finn-Power C6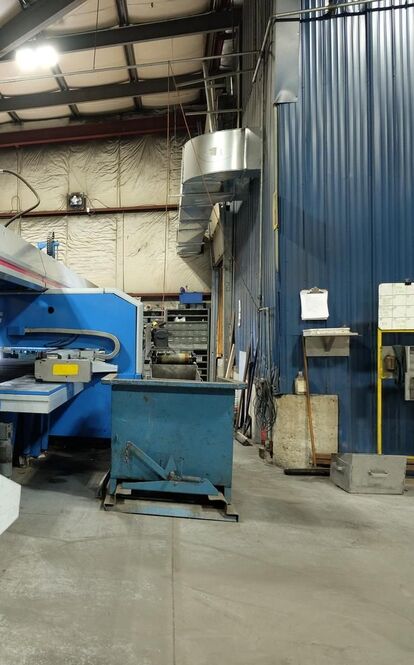 Title : Manual Welder - Finn-Power F
Laser cutting for complex parts
Your manufacturing partner for excellence in laser cutting
Frequently asked questions about CNC laser cutting
Cutting
Why subcontract laser cutting to Usinage Laurentides?
Benefit from our know-how in laser cutting of complex metal parts.
Modern equipment for precision cutting, even in medium or large series.
Turnkey service, from design to final assembly.
360 transformation approach for innovation, plan improvement and cost reduction.
What cutters do you use to cut metal?
To ensure precise and efficient laser cutting, we use state-of-the-art equipment.
Amada LCG 3015 AJ
Finn-Power C6 punching machine
Coastone Cone C15
What materials do you cut?
At Usinage Laurentides, we have the expertise to cut a variety of materials including steel. We are able to work with different types of materials, giving you flexibility in your projects.
Prepainted steel
Textured stucco steel
Stainless steel
Galvanized steel
Aluminum
How to find the right supplier to cut sheet metal?
Get ahead : Don't wait until you have an urgent need to find a supplier
Prepare yourself : Have drawings, forecasts, evaluation form on hand
Communicate transparently : Share your issues and expectations.
Exchange frequently and keep in touch : The situation of one or other of the parties may have changed, production capacities may no longer be the same, your volumes may have changed.
Evaluate costs : Compare overall costs to unit costs
Be precise : Specify potential volumes and supply rate
Protect yourself : Complete a confidentiality agreement and sign a manufacturing agreement
What metal products can you cut?
Complex parts intended for assembly.
Unconventional metal parts.
Finished metal products according to specific needs.
What is CNC laser cutting?
Laser cutting is a metal processing process that uses a laser beam to precisely and efficiently cut metal parts. This process allows for complex, high-quality cuts without the use of physical tools. Laser cutting offers high precision, low material distortion and exceptional surface finish.
What are the advantages of CNC laser cutting?
Combination of laser cutting with a 33 ton punching machine for greater versatility.
Turret storage system for maximum efficiency.
Production line equipped with an automatic system for 24/7 use.
What is the production capacity of Usinage Laurentides? (dec)
Usinage Laurentides has two factories totaling 40,000 square feet. This allows us to guarantee continuous production, day and night, meeting your needs for tight deadlines and large quantities.
What are the laser cutting methods?
We use the punch + fiber laser combo method to guarantee precise and efficient cutting of your metal parts. This combination of techniques allows us to deliver high quality results, regardless of the complexity of your projects.
What is the average defect rate in laser cutting?
Our average defect rate in laser cutting is less than 1%. We are fast and committed to quality and we use an integrated production system to minimize errors and defects.
Do you have historical data on failure rates?
Yes, we have historical data on failure rates during laser cutting. Thanks to our integrated production system, our machines are connected to our ERP and we follow a rigorous quality manual. Additionally, each product is inspected according to customer specifications, ensuring consistent quality.
How do you ensure product quality during CNC laser cutting?
We implement several measures to ensure the quality of our products during CNC laser cutting.
Validation of technical drawings before production.
Visual inspection at critical points.
Register of irregularities and non-compliance reports (RNC) if necessary.
Continuous commitment to quality and process improvement.
How to choose a CNC cutting machine?
Selecting a CNC laser cutting machine can be a crucial decision for your business or project. Here are some important aspects to consider when selecting:
Cutting needs
Determine the types of materials you plan to cut and their thickness. Certain materials require specific lasers, so it is important to select a machine compatible with your cutting needs.
Accuracy and speed
Precise cutting is essential to achieve high-quality results, while high cutting speed can increase your business productivity.
Laser power
The power of the laser is an important factor to consider. The higher the power, the more the machine will be able to cut thick and hard materials. However, higher power can also lead to higher costs.
What is the maintenance and upkeep of the CNC cutting machine?
Regular maintenance and servicing of CNC laser cutting equipment is essential to ensure its proper operation and extend its lifespan. Here are some tips to ensure effective maintenance:
Regular cleaning
Clean CNC laser cutting equipment regularly to remove cutting residue, dust and debris. Use appropriate cleaning products and be sure to dry surfaces thoroughly after cleaning.
Checking the optics
Machine optics, including lenses and mirrors, should be checked and cleaned regularly. Make sure they are clean and well aligned to get precise cuts.
Lubrication
The moving parts of the machine must be properly lubricated to prevent excessive friction and ensure smooth movement. Use lubricants recommended by the manufacturer and follow the recommended lubrication intervals.
Calibration
Calibrating the machine is important to ensure that cuts are made accurately. Check the machine calibration regularly and adjust it if necessary.
Replacement of wearing parts
Wearing parts, such as belts, bearings and cutting heads, must be replaced regularly to avoid performance problems. Follow the manufacturer's recommendations for parts life and replacement.
What are the types of CNC cutting machines?
There are different types of CNC laser cutting machines available in the market. The main types include fiber and CO2. Each type of machine uses a different laser source to perform the cutting.
Fiber laser cutting machines are commonly used to cut metals. They use a fiber optic laser to focus the laser beam, resulting in precise and fast cuts in metals such as stainless steel, aluminum, sheet metal.
CO2 laser cutting machines are ideal for cutting non-metallic materials such as wood and plastic. They use a CO2 laser which is absorbed by these materials, causing them to heat and evaporate to make precise cuts.
Laser cutting adapted to your industry
Experts en transformation
Other metal transformation processes