Benefit from the efficiency of work methods developed by solving the industrial challenges of our customers for more than 30 years.
Medium/large series
Finished metal products
Parts intended for assembly
Complex/unconventional parts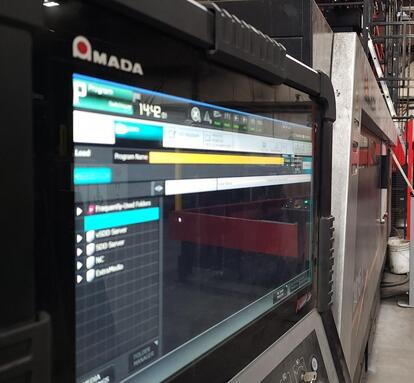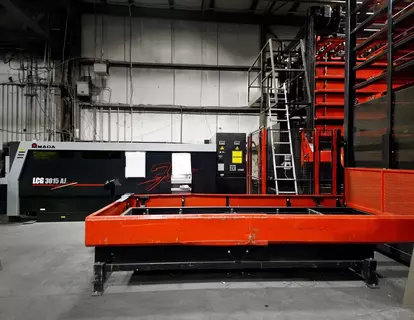 Credits : Assembly machine Amada Ventis 3015 AJ Fiber Laser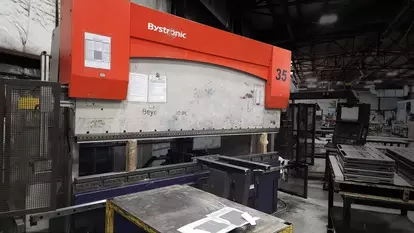 Credits : Bending machine Bystronic beyeler pr 150 ipc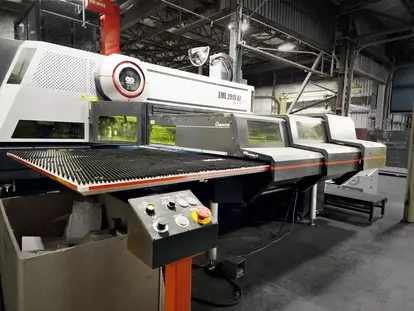 Credits : Laser cutting machine and punch combo Laser fiber Amada EML 2515 AJ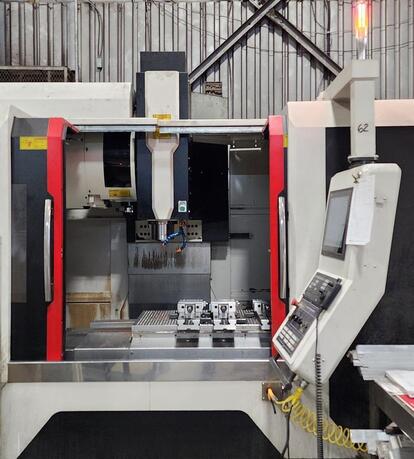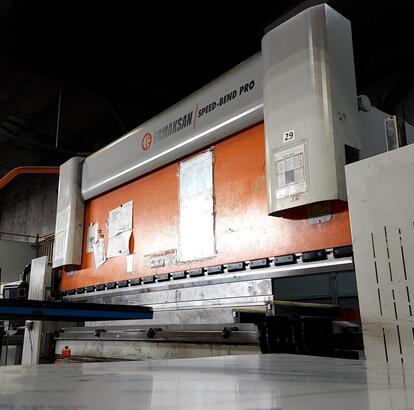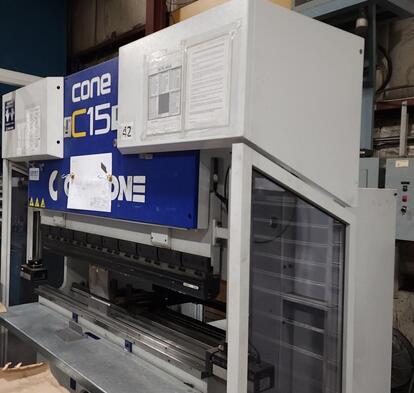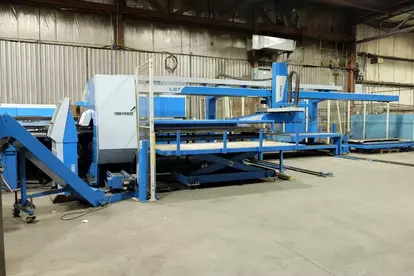 Credits : Punching machine Finn-Power C6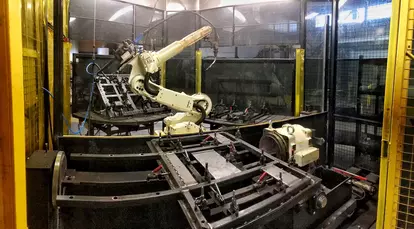 Credits : FD Series OTC 7-axis Welding Robot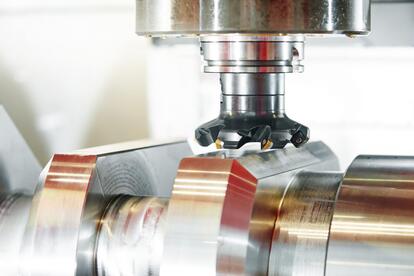 Turnkey metal parts manufacturing service
Parts prototyping
Before going into mass production, a prototype of the part is usually created. This allows the design to be tested and validated, potential problems to be identified and adjustments to be made if necessary. Some machine shops offer this service.
Supply
At Usinage Laurentides, we are committed to providing you with a reliable and efficient supply to meet your metal parts needs. With Usinage Laurentides, you benefit from a reliable supply, optimized inventory management and effective coordination with our partners.
Production
Our production department at Usinage Laurentides is supported by our two processing and manufacturing plants, which are specially designed to meet your needs efficiently and reliably. With a total of 30,000 square feet of production space , we have the capacity to meet the most demanding demands. Thanks to our state-of-the-art equipment and technical resources, we are able to maintain production capacities day and night. We have the capacity to meet your tight deadlines and your urgent needs. Whether you have short-term projects or large-scale productions, our team is ready to meet any challenge.
Optimization
Using our expertise and advanced technologies, we are able to analyze your current manufacturing process and identify areas that can be improved. Whether by automating certain tasks, optimizing production flows or using more efficient materials, we will offer you tailor-made solutions to optimize your operations.
Control the quality of the manufactured parts
Materials inspection
Before the start of manufacturing, the metallic materials (metal, stainless steel, etc.) used are checked to ensure that they comply with the required standards and specifications. This may include resistance testing, chemical analysis or other appropriate evaluation methods.
Process control
Throughout the manufacturing process, checks are carried out to ensure that the various stages are carried out correctly. This may involve dimensional checks, weld tests, precision measurements, etc.
Checking dimensions and tolerance
Custom metal parts must match the dimensions and tolerances specified by the customer. Precise measuring tools are used to check if the dimensions are correct and if the tolerances are respected.
Performance testing
Depending on the application of the part, performance tests can be performed to assess its strength, durability, functionality, etc. These tests may include mechanical strength tests, fatigue tests, pressure tests, etc.
Documentation and traceability
Rigorous monitoring of quality control processes is carried out by the machine shop, all stages and results are documented. This guarantees the traceability of the parts and provides precise information in case of later need.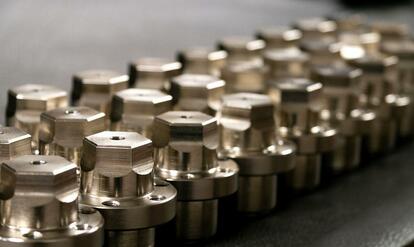 Manufacture of complex metal parts
Your manufacturing partner of excellence in the manufacture of metal parts
Experts en transformation
Manufacturing processes for metal parts