Supply of production materials
Focus on your main activity by entrusting us with the research and acquisition of the materials necessary for your production. Benefit from our network of reliable suppliers and our expertise in supply management for an efficient supply chain.
Let's assess and solve your challenges
Experts en transformation
Transformation processes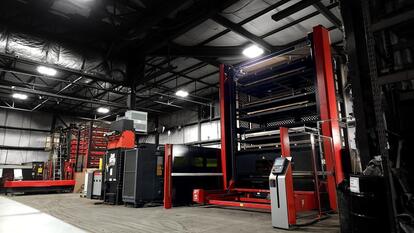 Entrust your custom metal cutting to Usinage Laurentides. Take advantage of our personalized service to obtain metal parts exactly according to your specifications. With our expertise and state-of-the-art equipment, we guarantee high quality results to meet your specific needs.
Laser cut​
Digital cutting (CNC)
Hallmark​
Stamping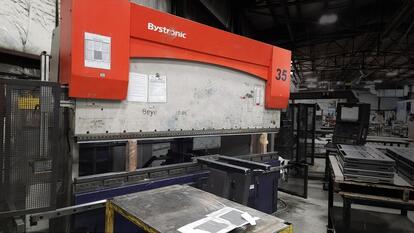 Usinage Laurentides puts at your disposal its latest generation bending machines and its 30 years of experience in metal bending and bending. Obtain high quality finished products or metal parts for assembly that require complex bending processes.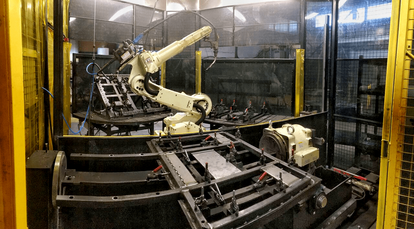 Robotic, spot and manual welding
Attentive to your needs, we adjust to your realities. We offer you models for custom manufacturing and production in short, medium and large series thanks to the commitment of our teams and our passion for excellence, constantly motivated by innovation.
6-axis robotic welding
Manual welding
Spot welding
Engineering makes sure to understand the requirements of your original drawings, the factory produces for you while you take care of other tasks.
Mechanically welded assembly
Riveting​
Bonding​
Bolting
​Finish and surface treatment
Whether the finishing is done at our factories or at our partners, you are assured that we will have the quality of everything that comes back to you. Our integrated service offering accelerates processing time while ensuring quality control from A to Z.​
Grinding and sandblasting

Surface preparation

Powder coating ​and electroplating (E-coat)​

Plating and epoxy primer
Your manufacturing partner of excellence
Let's assess and solve your challenges