Complex parts
Steel bending sheet for complex parts
Usinage Laurentides puts at your disposal its personalized service, its latest generation bending and forming machines, its talented team and its 30 years of experience in sheet metal bending process. Our service is designed to meet your needs. Thanks to our expertise, we are able to produce a variety of complex parts using lasers and other high-performance metal bending equipment.
Usinage Laurentides stands out in the field of metal transformation and bend metal stainless steel due to their combination of experience, personalized service, advanced technology, skilled workforce, commitment to quality, timely delivery, excellent customer support, and flexibility in meeting client needs. This makes them an ideal choice for businesses looking for reliable and high-quality metal bending services.
Our custom metal bending machines
Our metals' company has a versatile team and several state-of-the-art folding machines, each machine offering a capacity of up to 300 tons and a length of 14 feet in diameter. We are specialists in metal processing to offer you a high quality service.

Coastone Cone C15
Bystronic Byeler PR 150 IPC
Emaskan Speed Bend Pro
Emaskan Speed Bend Pro
Why choose Usinage Laurentides for your sheet metal bending needs and stainless steel tubing ?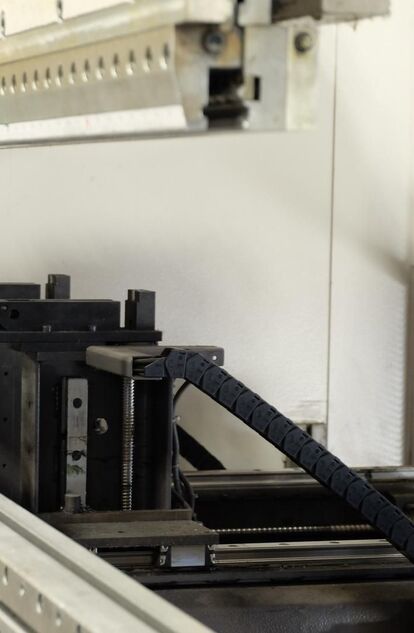 Credits : Bending machine Coastone Cone C15
With 30 years of experience in the industry, Usinage Laurentides has developed a deep understanding of sheet steel, tooling, rolling, and steel tube, forming, bending and tooling requirements. This extensive experience means that they are well-equipped to handle a variety of challenges and requirements, ensuring high-quality results.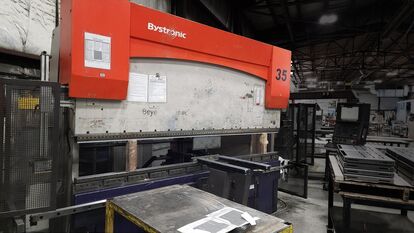 Credits : Bending machine Bystronic beyeler pr 150 ipc​
Understanding that each client has unique needs, Usinage Laurentides offers personalized services. This approach ensures that every project is treated with the close attention and specificity it deserves, leading to more tailored and satisfactory outcomes.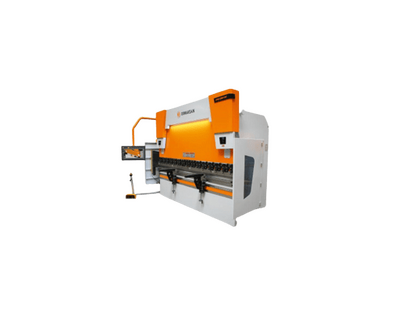 Credits : Bending machine Emaksan Speed-Bend Pro​
The use of latest generation bending and forming machines and high-performance equipment, including laser cutting machine tools, allows Usinage Laurentides to produce precise and complex parts efficiently. This advanced technology, material and technique not only improves the quality of the material and the shape of the final product but also enhances the overall efficiency of the production process.
The skilled team at Usinage Laurentides is a crucial asset. Their expertise technical knowledge in the field ensures that every project is executed with the highest level of professionalism and technical skill.
The commitment to quality at Usinage Laurentides means that every piece is crafted to meet the highest standards. This dedication to quality assurance translates into reliable and durable products for customers.
Recognizing the importance of deadlines in the industry of material for, Usinage Laurentides is committed to completing projects in a timely manner. This focus on efficiency ensures that clients receive their orders when they need them, without any compromise in material quality.
Customer Support and Communication
Good communication and proper understanding are key to any successful metal part project, and Usinage Laurentides prides itself on its customer service. Their team is always available to provide support, offer advice, and ensure that the client's specifications are perfectly met.
Flexibility and Customization
Whether it's a standard production and tooling up and run or a custom order, Usinage Laurentides has the capability and ability to adapt to various demands, offering flexibility in the form of production and customization and tooling options to suit specific client requirements.
Our custom steel bending machines
Our company has a versatile team and several state-of-the-art folding machines, offering a capacity of up to 300 tons and a length of 14 feet. We are specialists in metal processing to offer you a high quality service.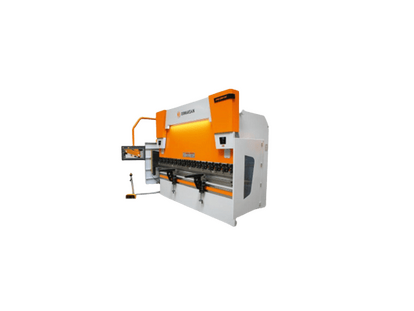 Bending complex steel parts
Partner of excellence in custom steel bending
Custom bend stainless steel and bending process frequently asked questions
Steel bending
Why subcontract steel bending to Usinage Laurentides?
Benefit from our know-how in bending complex steel parts.
Modern equipment for precision folding, even in medium or large series.
Turnkey service, from design to final assembly.
360 transformation approach for innovation, plan improvement and cost reduction.
What benders do you use to bend metal?
We use the following press brakes for steel bending:
Coastone Cone C15
Bystronic beyeler pr 150 ipc
Emaksan Speed-Bend Pro
What steel products can we bend?
At Usinage Laurentides, we have the expertise to bend a variety of materials including steel. We are able to work with different types of materials, giving you flexibility in your projects.
Prepainted steel
Textured stucco steel
Stainless steel
Galvanized steel
Aluminum
How to find the right supplier to bend steel?
Get ahead : Don't wait until you have an urgent need to find a supplier
Prepare yourself : Have drawings, forecasts, evaluation form on hand
Communicate transparently : Share your issues and expectations.
Exchange frequently and keep in touch : The situation of one or other of the parties may have changed, production capacities may no longer be the same, your volumes may have changed.
Evaluate costs : Compare overall costs to unit costs
Be precise : Specify potential volumes and supply rate
Protect yourself : Complete a confidentiality agreement and sign a manufacturing agreement
Steel bending is a forming process that involves bending or bending steel parts into a desired shape. At Usinage Laurentides, we can make different shapes such as:

Straight pleats
U-folds
V-folds
Complex folds
We use state-of-the-art equipment to produce precise and high-quality bends such as: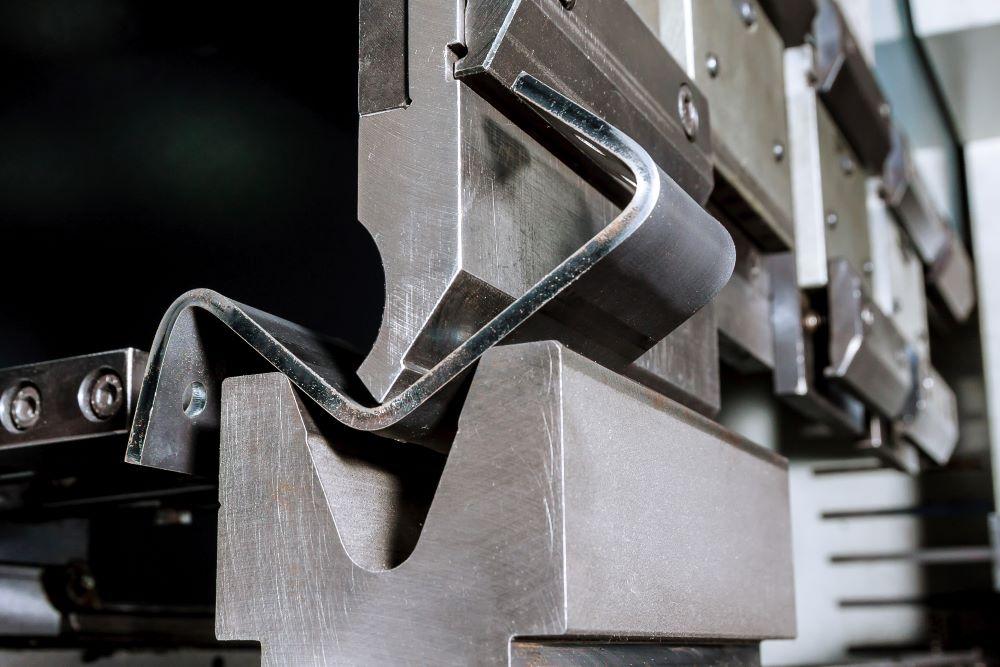 What is the production capacity of Usinage Laurentides?
Usinage Laurentides has two factories totaling 40,000 square feet. This allows us to guarantee continuous production, day and night, meeting your needs for tight deadlines and large quantities.
Do you have historical data on failure rates?
Yes, we have historical data on failure rates during steel bending. Thanks to our integrated production system, our machines are connected to our ERP and we follow a rigorous quality manual.
Additionally, each product is inspected according to customer specifications, ensuring consistent quality.
How do you ensure product quality during steel bending?
We implement several measures to ensure the quality of our products during the manufacturing of metal parts.
Validation of technical drawings before production.
Visual inspection at critical points.
Register of irregularities and non-compliance reports (RNC) if necessary.
Continuous commitment to quality and process improvement.
Business sectors for steel bending
Steel bending solutions for your industry
Experts en transformation
Other metal transformation processes